Luca Maria Battaglini
Professor
SSD: AGR/19 - animal science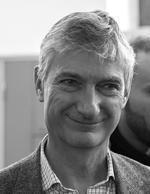 Contacts
0116708577
0112368577
Dipartimento di Scienze Agrarie, Forestali e Alimentari (DISAFA)
ULF Produzioni animali
Largo Paolo Braccini, 2 (già Via Leonardo da Vinci, 44)
10095 GRUGLIASCO (TO)
At
Department of Agricultural, Forest and Food Sciences
Dipartimento di Scienze Agrarie, Forestali e Alimentari - DISAFA
Corso di Laurea in Scienze e tecnologie agrarie - STA
Corso di Laurea in Scienze e tecnologie per la montagna - MONTES
Corso di Laurea in Scienze forestali e ambientali - SFA
Corso di Laurea Magistrale in Scienze animali - SAN
Corso di Laurea Magistrale in Scienze dei sistemi forestali e dell'ambiente - SIFAM
Corso di Laurea Magistrale in Scienze e tecnologie dei sistemi e territori forestali - STEF
PhD in Agricultural, Forest and Food Sciences
Curriculum vitae
Curriculum Vitae (0.9 MB)
Selected research products
Research topics
L'attività scientifica ha riguardato/riguarda prevalentemente i seguenti temi di ricerca:
- profilo acidico in alimenti zootecnici e prodotti di origine animale , soprattutto in riferimento ad acidi grassi con proprietà nutraceutiche (e.g., omega-3, isomeri dell'acido linoleico coniugato)
- qualità delle produzioni lattiero-casearie locali ottenute in ambienti di alta-collina e montagna
- produttività di razze bovine, ovine e caprine autoctone dell'arco alpino minacciate o a rischio di estinzione
- sostenibilità e servizi ecosistemici dei sistemi di allevamento in aree alto-collinari e montane
- aspetti antropologici e culturali relativi alle attività zootecniche e pastorali di ambienti montani
- etica dei sistemi zootecnici montani
- benessere animale nei ruminanti in ambiente montano
Partecipa a:
Consiglio_di_Dipartimento Scienze Agrarie, Forestali e Alimentari (DISAFA)
CCS_Scienze e tecnologie Agrarie CCS_Scienze Forestali e Ambientali
CCS_ Scienze animali (interdipartimento tra DISAFA e SCIVET)
Il prof. Luca Battaglini ha presieduto il Corso Interfacoltà in Scienze e Cultura delle Alpi
Dal 2008 è membro del Comitato di Bioetica di Ateneo dell'Università di Torino.
E' membro del Collegio dei Docenti del Corso di Dottorato in Scienze agrarie, forestali ed agroalimentari (Doctoral School of Sciences and Innovative Technologies)
E' membro del Consiglio Direttivo e componente del Comitato scientifico dell'Associazione internazionale AmAMont (www.amamont.eu)
E' componente del Consiglio Direttivo della Società per lo Studio e la Valorizzazione dei Sistemi Zootecnici Alpini (www.sozooalp.it).
E' componente del Comitato scientifico dell'Associazione Agripiemontevet (www.agripiemontevet.it)
E' componente del Comitato scientifico dell'Associazione Dislivelli (www.dislivelli.eu)
E' socio ordinario e Segretario all'interno del Consiglio Direttivo dell'Accademia di Agricoltura di Torino
E' socio ordinario di EURSAFE (European Society for Agricultural and Food Ethics).
E' socio dell'ASPA Associazione per la Scienza e le Produzioni Animali e dell'EAAP European federation of Animal Science.
E' consigliere nel Direttivo dell' Associazione Museo dell'Agricoltura del Piemonte (AMAP)
E' Section Editor dell'Italian Journal of Animal Science (IJAS)
Research projects
Office hours
Tutti i giorni, previo appuntamento

Si consiglia vivamente agli studenti (anche non frequentanti) di iscriversi ai corsi tramite l'apposita piattaforma web, al fine di ricevere informazioni e materiali didattici